Ricoh has a wide range of wax/resin and resin Thermal Transfer Ribbon (TTR) products. Our advanced TTR technology is designed to meet the highest standards and will help you convey information more clearly and accurately.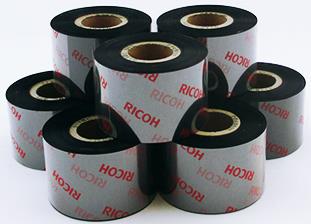 RICOH Thermal transfer ribbon
          Thermal Transfer Ribbons (TTR) produce an image by selectively heating the ribbon and transferring the substance onto the desired surface. The print image is highly resistant to scratching, abrasion, rubbing, or other environmental conditions providing a long-lasting durable print image.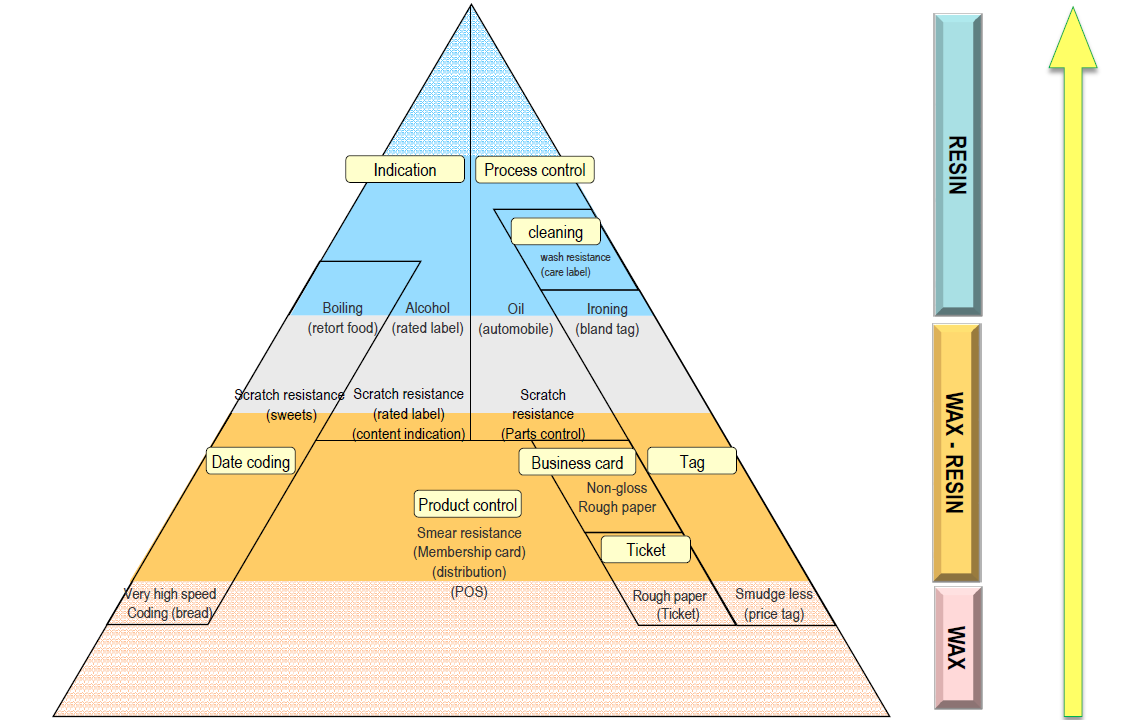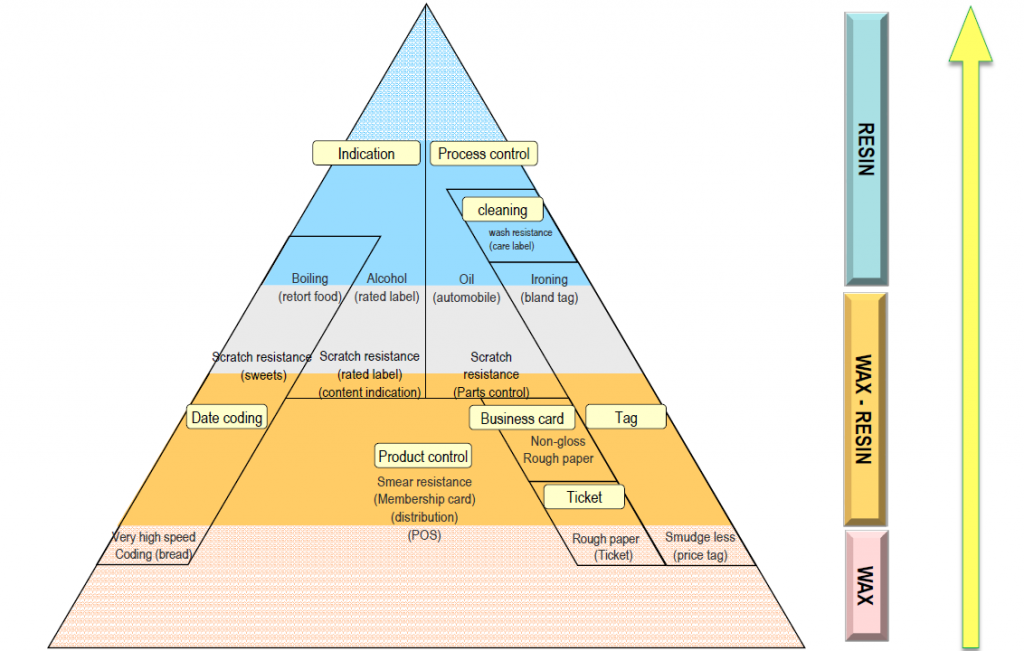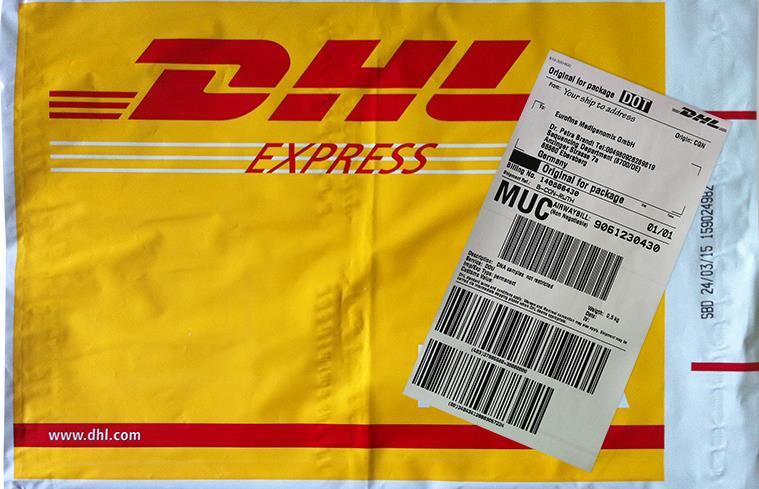 Indication

Name plate
Rating plate
Signboard

Manufacturing process control

Assembly (Electric appliance etc.)
Blood bag

Traceability
Textile

Care label
Linen supply control
Laundry identification
 Article Control

Production control
Inventory control
Transportation control

Tag
Ticket

Entrance ticket
Railroad ticket
APPLICATION : ARTICLE CONTROL, TAG, TICKET
" Higher Receiving Material Adaptability, High heat resistance "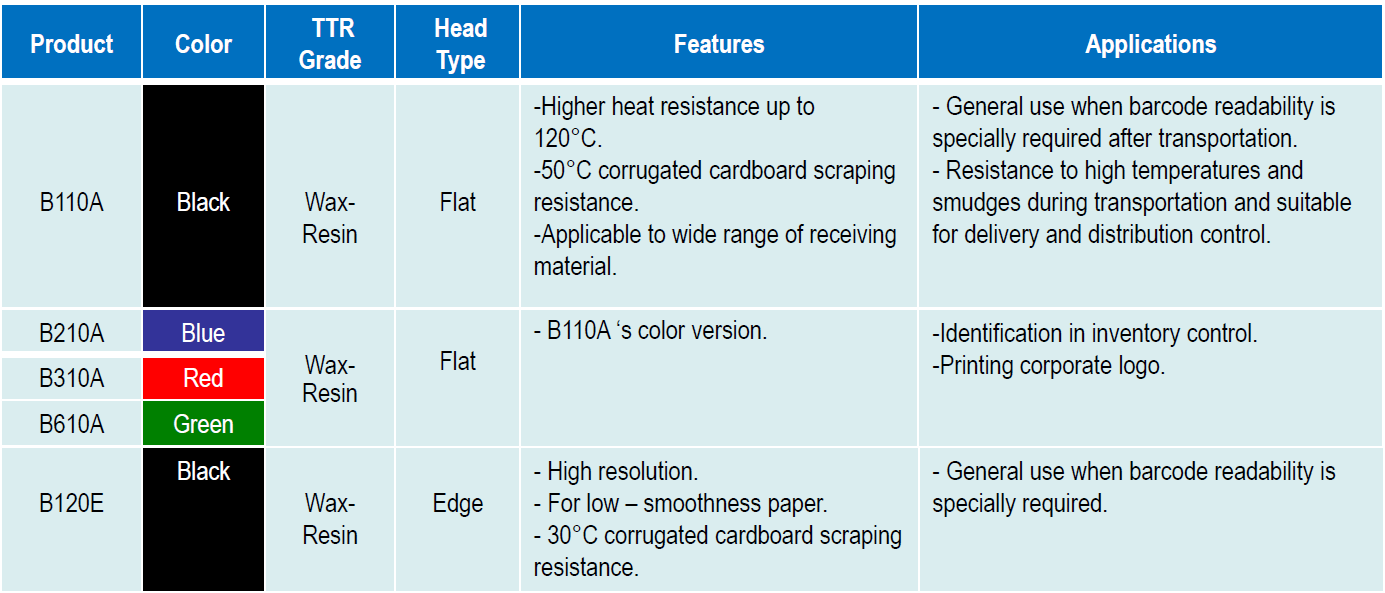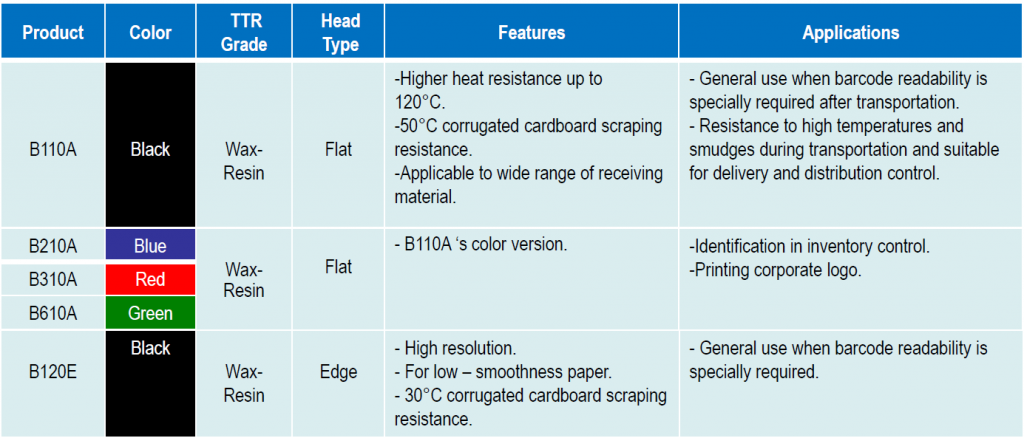 APPLICATION : INDICATION MANUFACTURING PROCESS DURABILITY


Wide range of adaptability, High sensitivity And High durability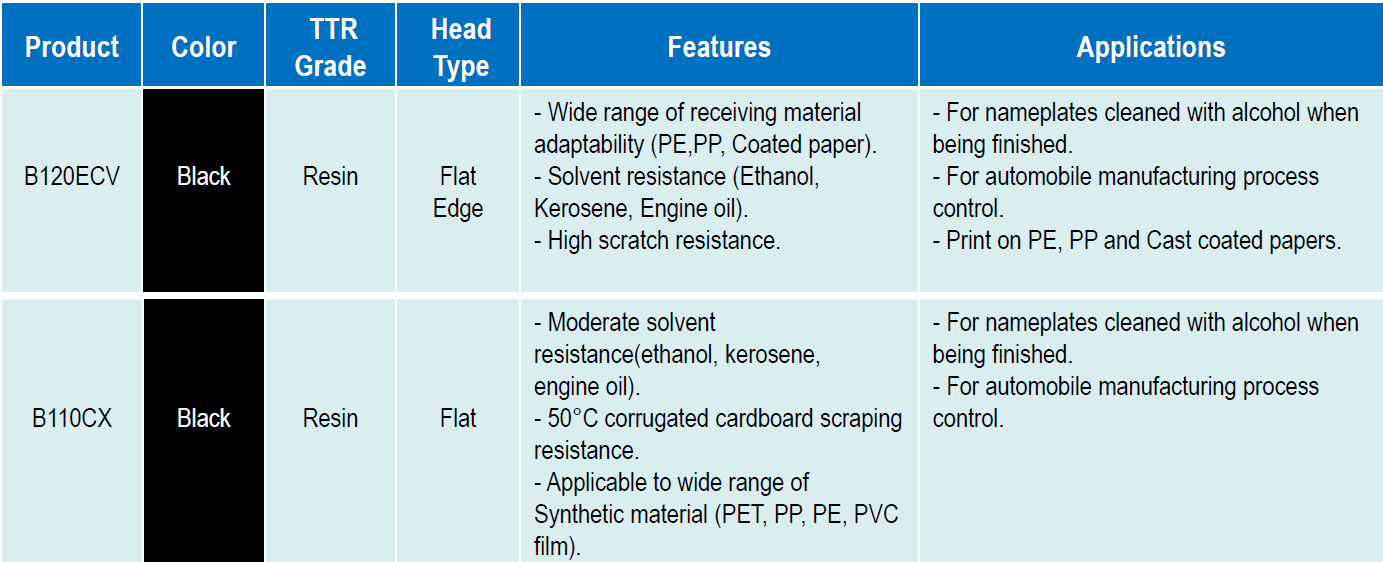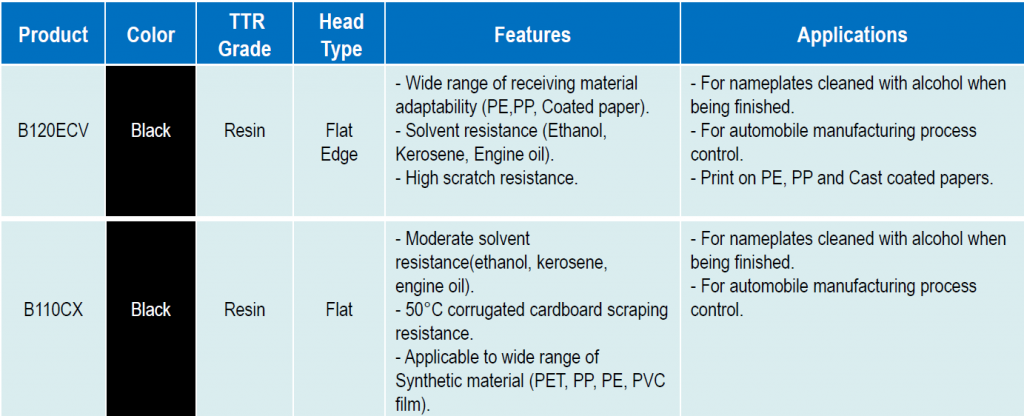 Ultra chemical resistance printing media


APPLICATION : DATE CODING
Ultra high-speed printing


High heat resistance, Wash resistance, Dry cleaning resistance