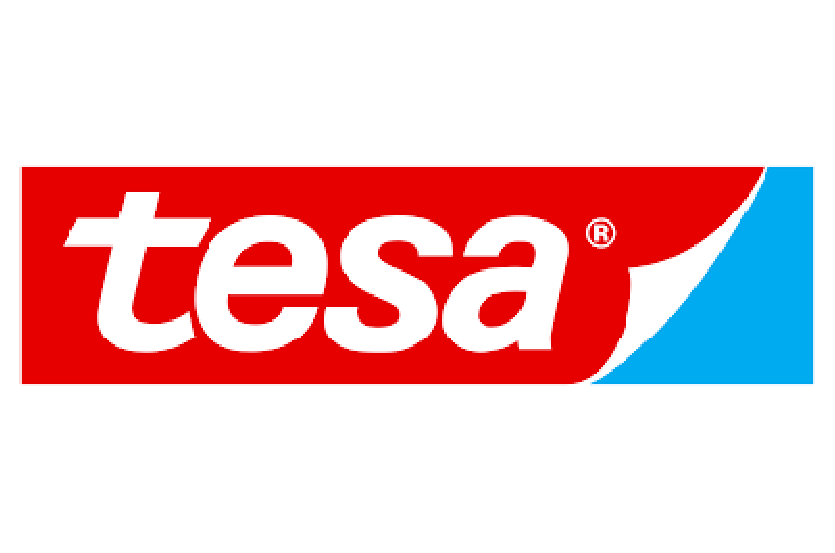 tesa® products prove their impressive quality day in, day out in demanding conditions and are
regularly subjected to strict controls. All technical information and data above mentioned
are provided to the best of our knowledge on the basis of our practical experience. They shall be
considered as average values and are not appropriate for a specification. Therefore tesa SE can
make no warranties, expressed or implied, including, but not limited to any implied warranty of
merchantability or fitness for a particular purpose. The user is responsible for determining whether the
tesa® product is fit for a particular purpose and suitable for the user's method of application.

Our Offer
A new product lineup for double coated tissue tape covering 100 μm, 120 μm, 140 μm, 160 μm,

OUR MOTIVATION
•Primarily designed as market competitive double coated tissue tapes with good all round performance for general mounting application in industrial distribution market
•To extend the product offerings for converters

TARGET CUSTOMERS
Converters, Foam laminators, leather manufacturers, POS manufactures etc.

MAIN FEATURES
Very good all round performance among adhesion, tack and shear resistance with competitive price , conformable backing

CUSTOMER BENEFIT
One stop / Go To solution for general mounting application on diverse substrates and surfaces
tesa ® 8864 Series Double Coated Tissue Tape

| | tesa® 88641 | tesa® 88642 | tesa® 88643 | tesa® 88644 |
| --- | --- | --- | --- | --- |
| Thickness without liner | 100μm | 120μm | 140μm | 160μm |
| Adhesive | Tackified acrylic | Tackified a crylic | Tackified a crylic | Tackified a crylic |
| Backing | Tissue paper | Tissue paper | Tissue paper | Tissue paper |
| Liner | PE coated paper | PE coated paper | PE coated paper | PE coated paper |
| Available liner design* | | | | |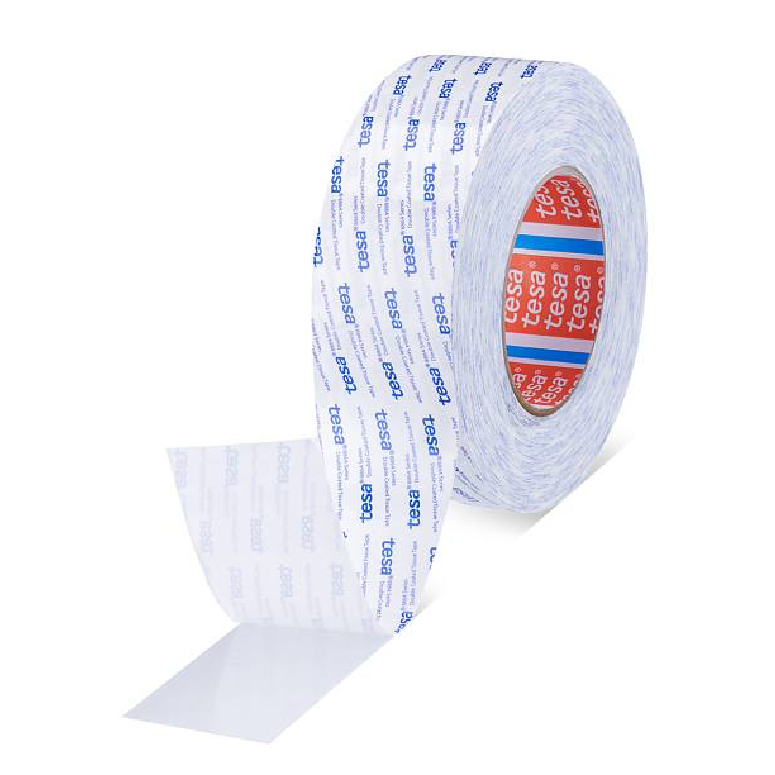 TESA® 88641
Product description
tesa® 88641 is a 100μm double coated tissue tape consisting of a tissue backing and a tackified acrylic adhesive.
Features:
• Conformable
• Excellent adhesion to a variety of polar surfaces
• Easily removable liner
• Suitable for permanent applications
Main applications
• Name plate mounting
• POS mounting
• Foam Lamination • Envelop sealing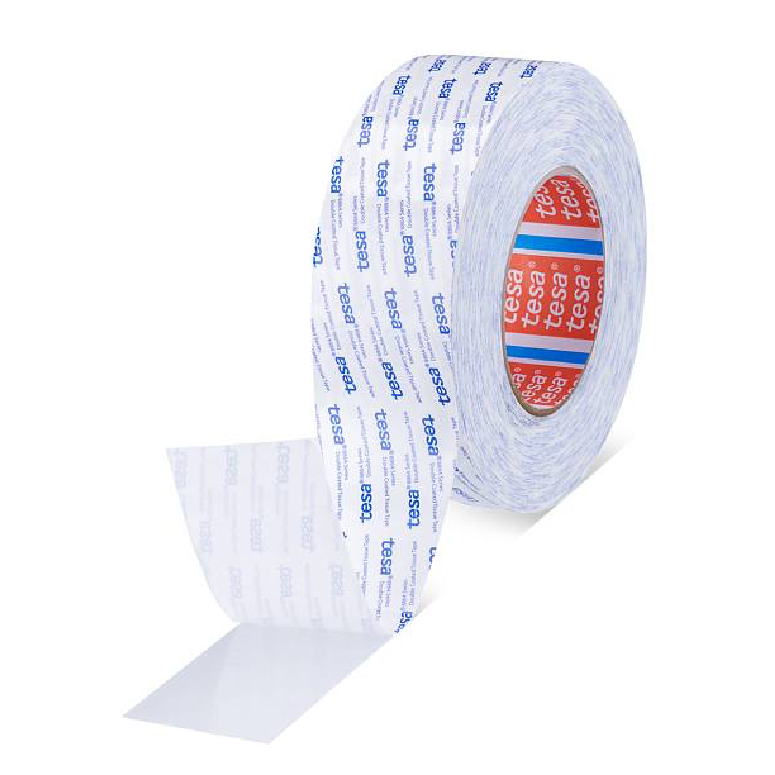 TESA ® 88642
Product description
tesa® 88642 is a 120μm double coated tissue tape consisting of a tissue backing and a tackified acrylic adhesive.
Features:
• Good adhesion to a variety of polar surfaces
• Sufficient adhesion to non-polar surfaces
• Excellent holding power at escalated temperature
• Easily removable liner
• Suitable for permanent applications
Main applications
• Name plate mounting
• Control panel mounting
• Foam lamination
• Textile lamination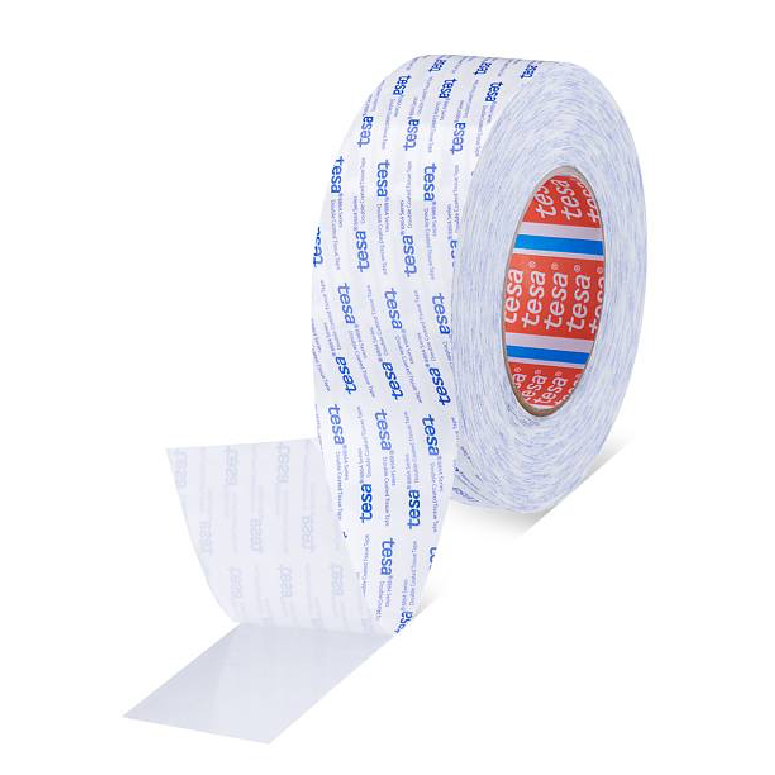 TESA ® 88643
Product description
tesa® 88643 is a 140μm double coated tissue tape consisting of a tissue backing and a tackified acrylic adhesive.
Features:
• Conformable
• Excellent adhesion to a variety of polar surfaces
• Easily removable liner
• Suitable for permanent applications
Main applications
• Name plate mounting
• Control panel mounting
• Foam lamination
• Textile lamination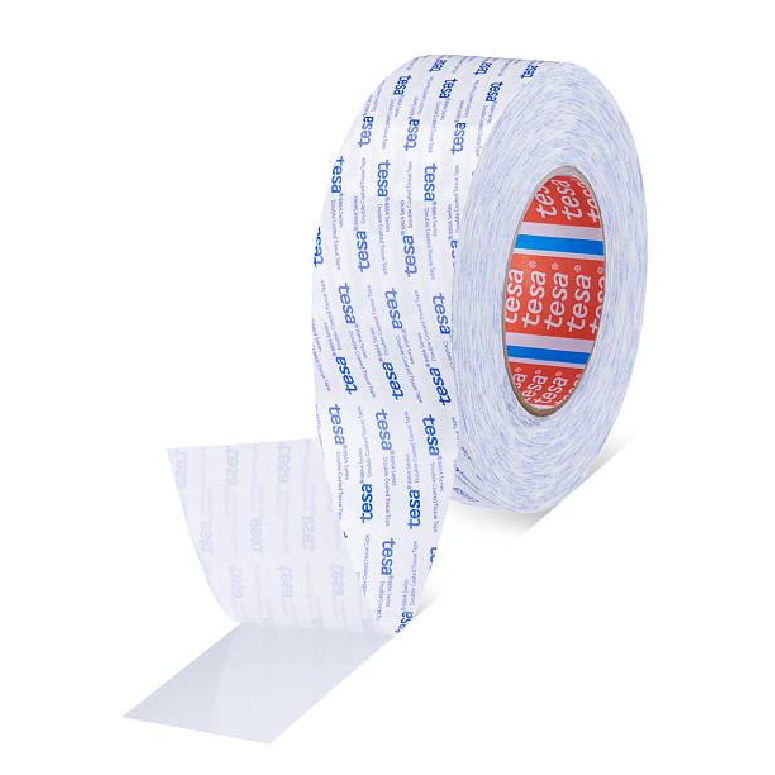 TESA ® 88644
Product description
tesa® 88644 is a 160μm double coated tissue tape consisting of a tissue backing and a tackified acrylic adhesive.
Features:
• Good adhesion to a variety of polar surfaces
• Sufficient adhesion to non-polar surfaces
• Excellent holding power at escalated temperature
• Good Anti-repulsion performance
• Suitable for permanent applications
Main applications
• Name plate mounting
• Membrane switch mounting
• Foam lamination
• Textile lamination