QFN (Back Side Film) tape is a highly heat-resistant adhesive tape adhered on the lead frame at the back of a
semiconductor package to prevent EMC molding leakage. And No flash burr during EMC molding processing.

 Thermoplastic resin with high thermal stability for adhesive layer.
Good wire bondability.
No flash burr after molding.
No Adhesive on a lead frame after detaping.
Low adhesiveness of the tape at room temperature achieves no dust
attachment.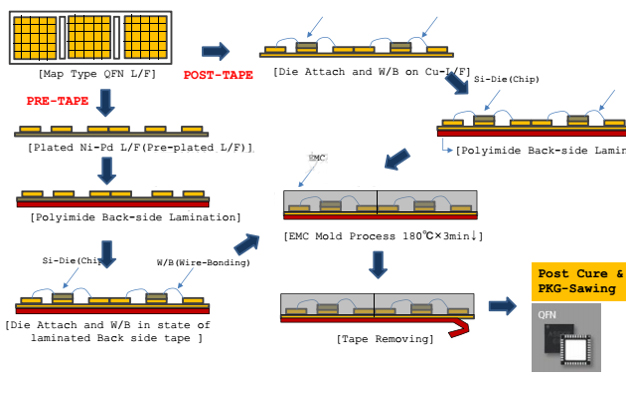 It is widely used in PCB, machine, electronics, coating, LCD and LED industries to clean various kinds of surface dust. This sticky rolls is a necessity for clean room to avoid secondary pollution.