On March 28th – 31st, 2023 Green Covermat was invited to join the 18th NSTDA Annual Conference, also known as NAC2023. The exhibition presented outstanding research in science, technology and innovation research, as well as infrastructure services provided by NSTDA and partner agencies. With this year's theme "NSTDA: STI powerhouse to drive BCG economy for Thailand's sustainable development" held by National Science and Technology Development Agency (NSTDA)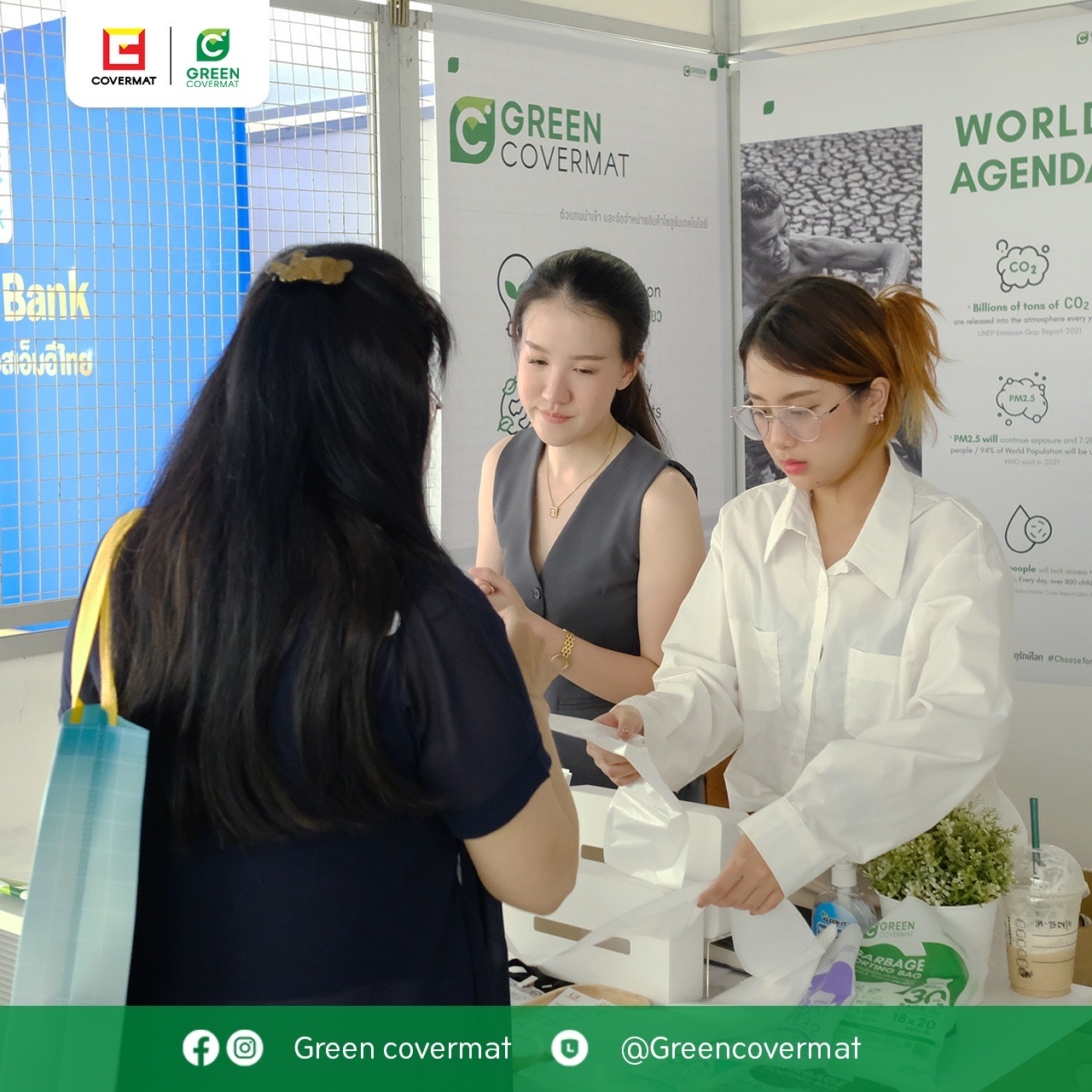 In our booth, we presented various eco-friendly products that are made of limestone (CaCO3) such as shopping bags, notebooks, tissue boxes, business cards and eco-friendly trash bags with 4 colors according to their usage as our newly released product.
Many customers were interested in our Green Covermat products as limestone is part of materials used in production in order to reduce plastic use, water use, carbon footprint and deforestation throughout the process.