For the first time, painting colors on Green Covermat eco-friendly papers and turn them into picture frames, special gifts made from eco-friendly papers, by K'Mai (Pasamon Supajareerak), a paper artist from "Mami Papercraft" page.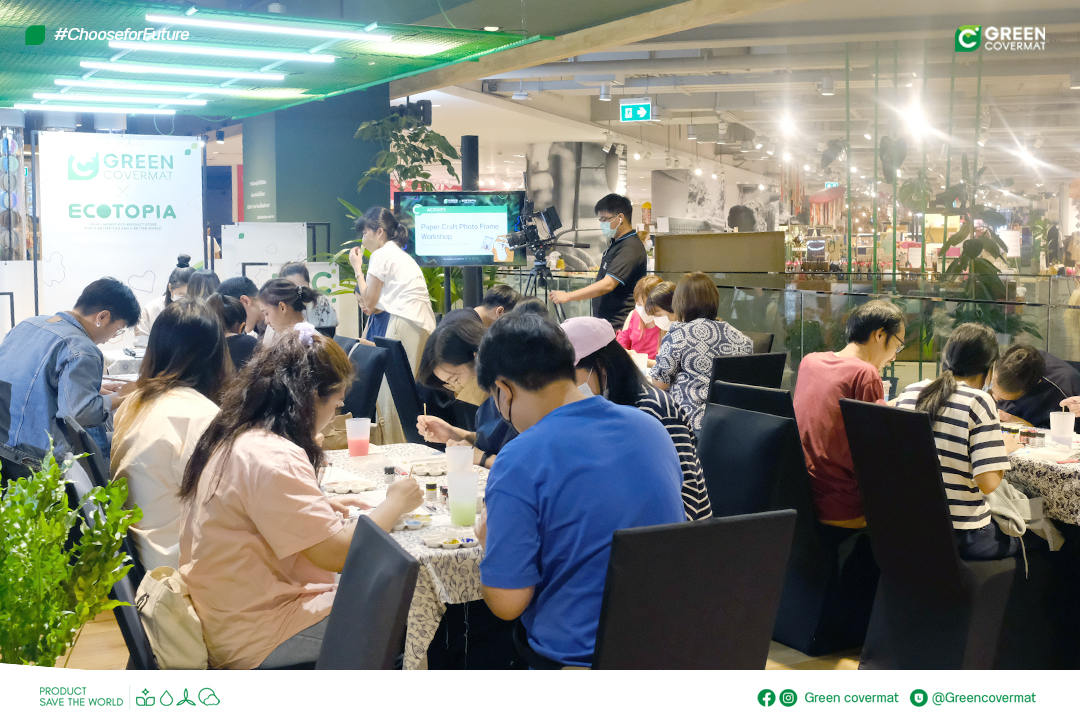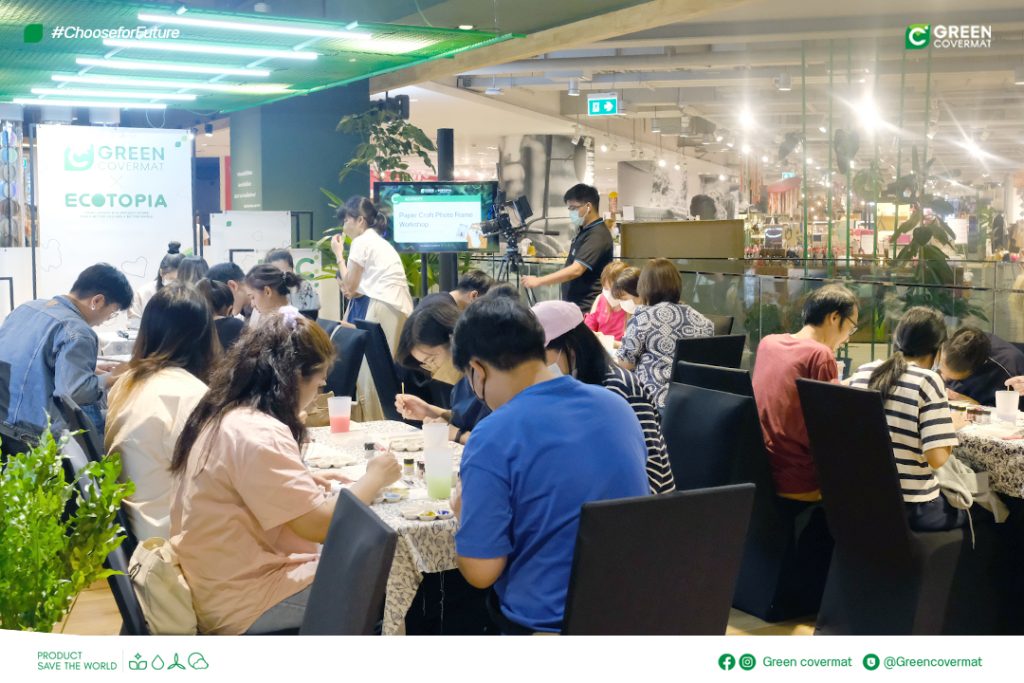 In the event #GreenCovermatXEcotopia @Ecotopia 3rd Floor, Siam Discovery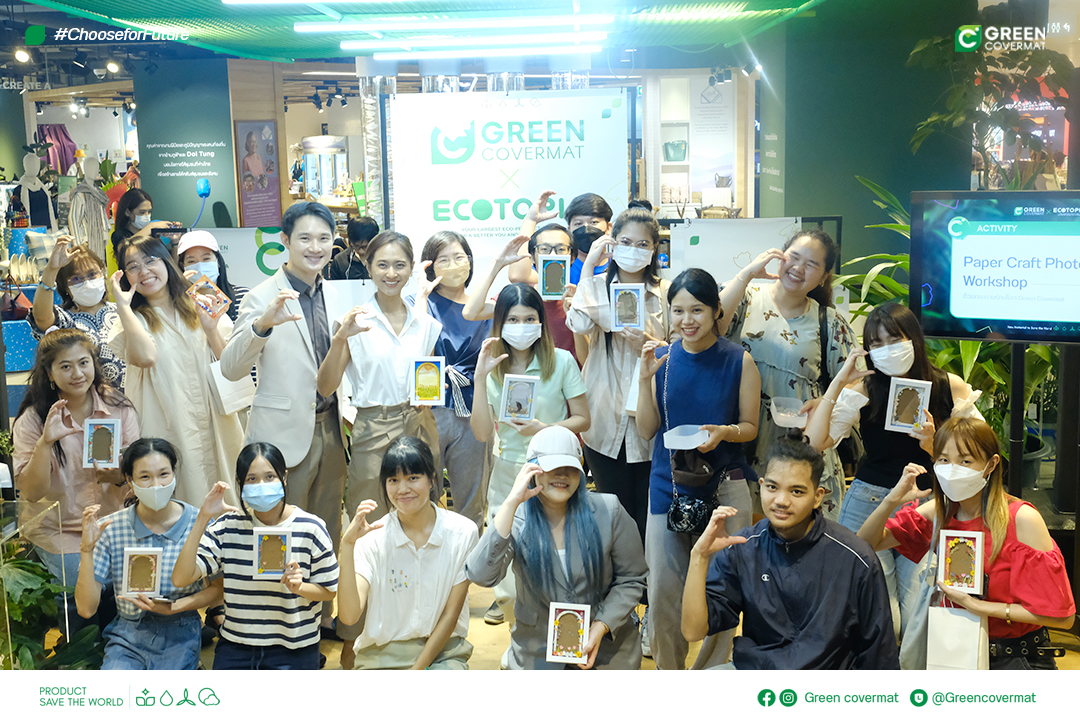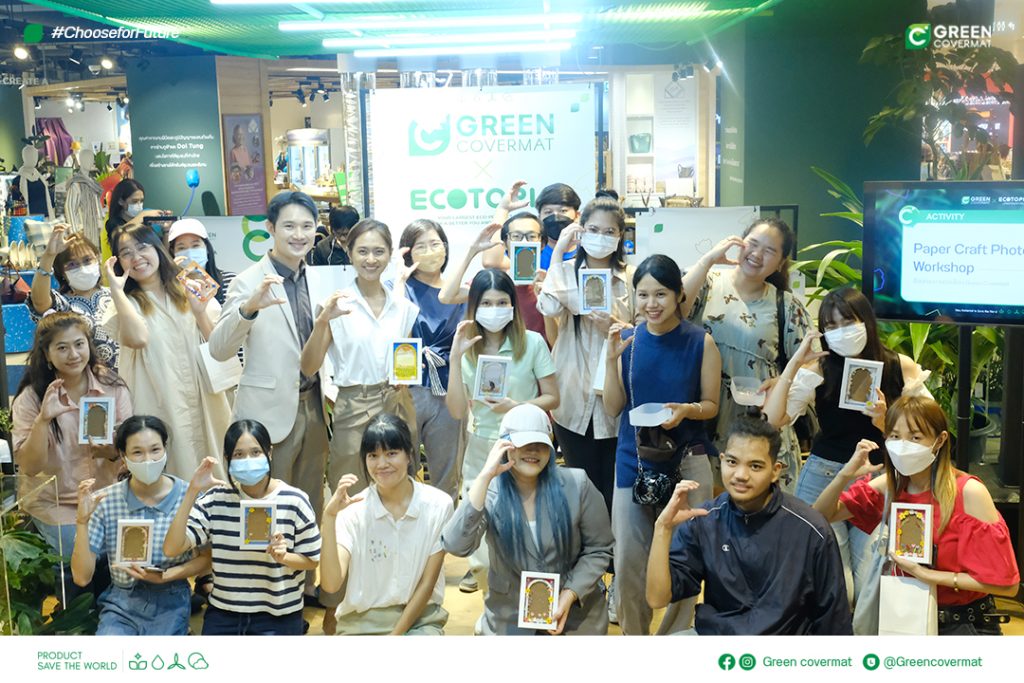 In terms of properties, Green Covermat eco-friendly papers have semi matte finish texture unlike other papers, high durability and water resistance.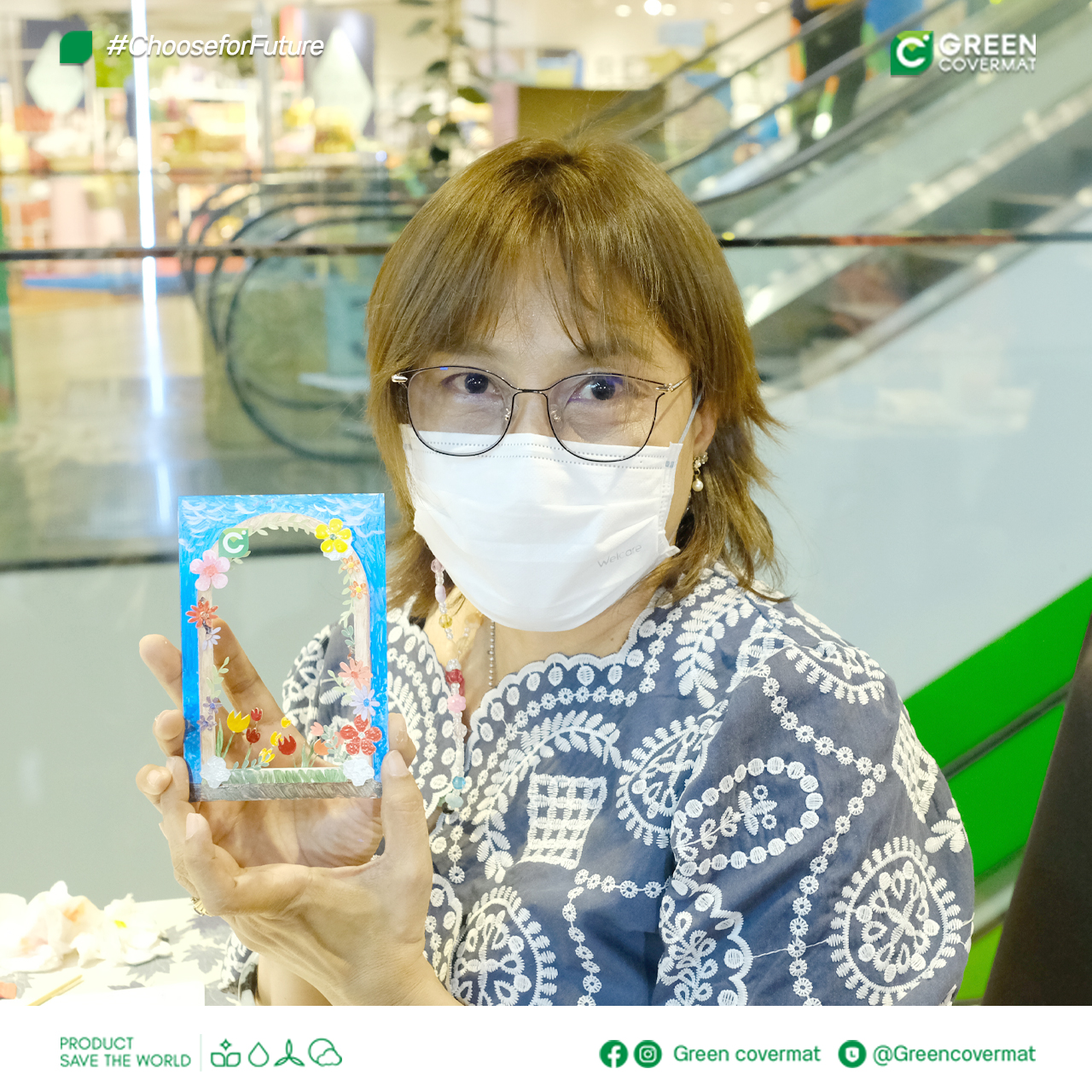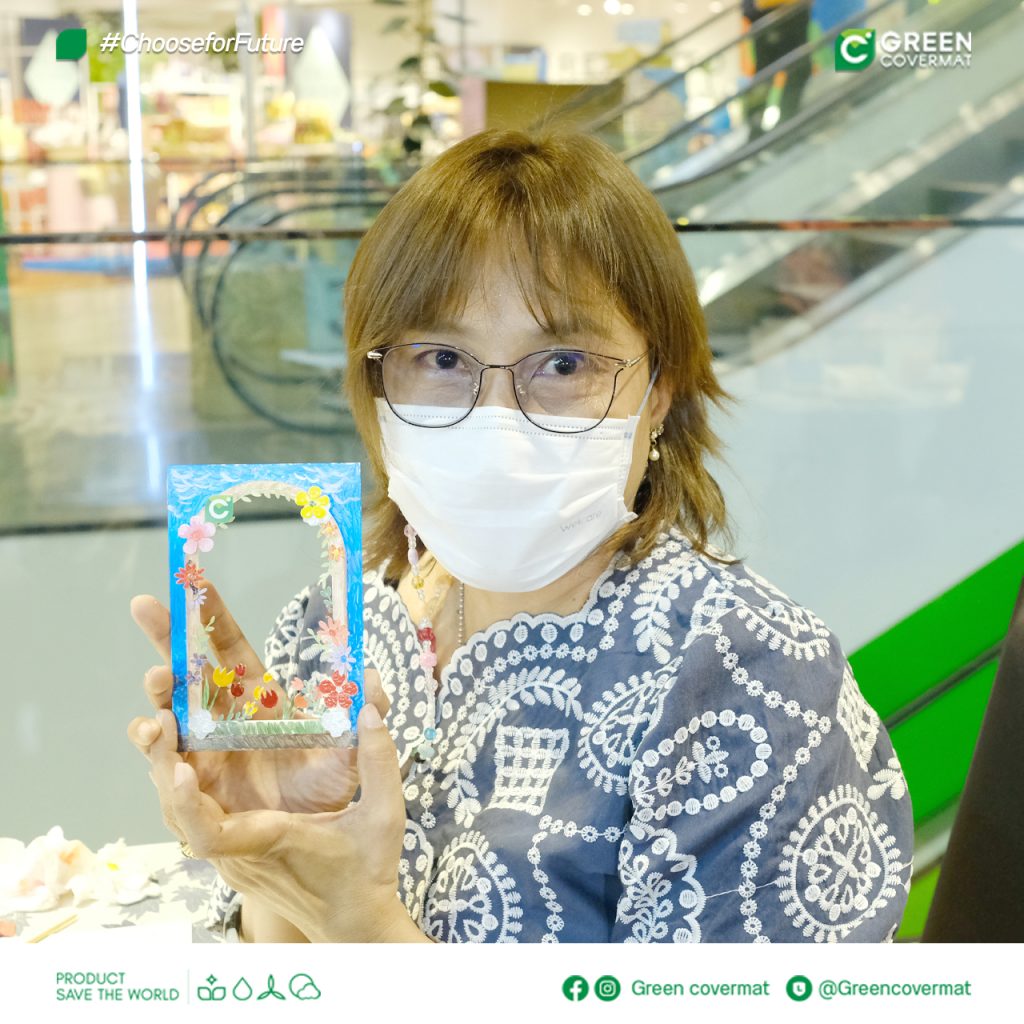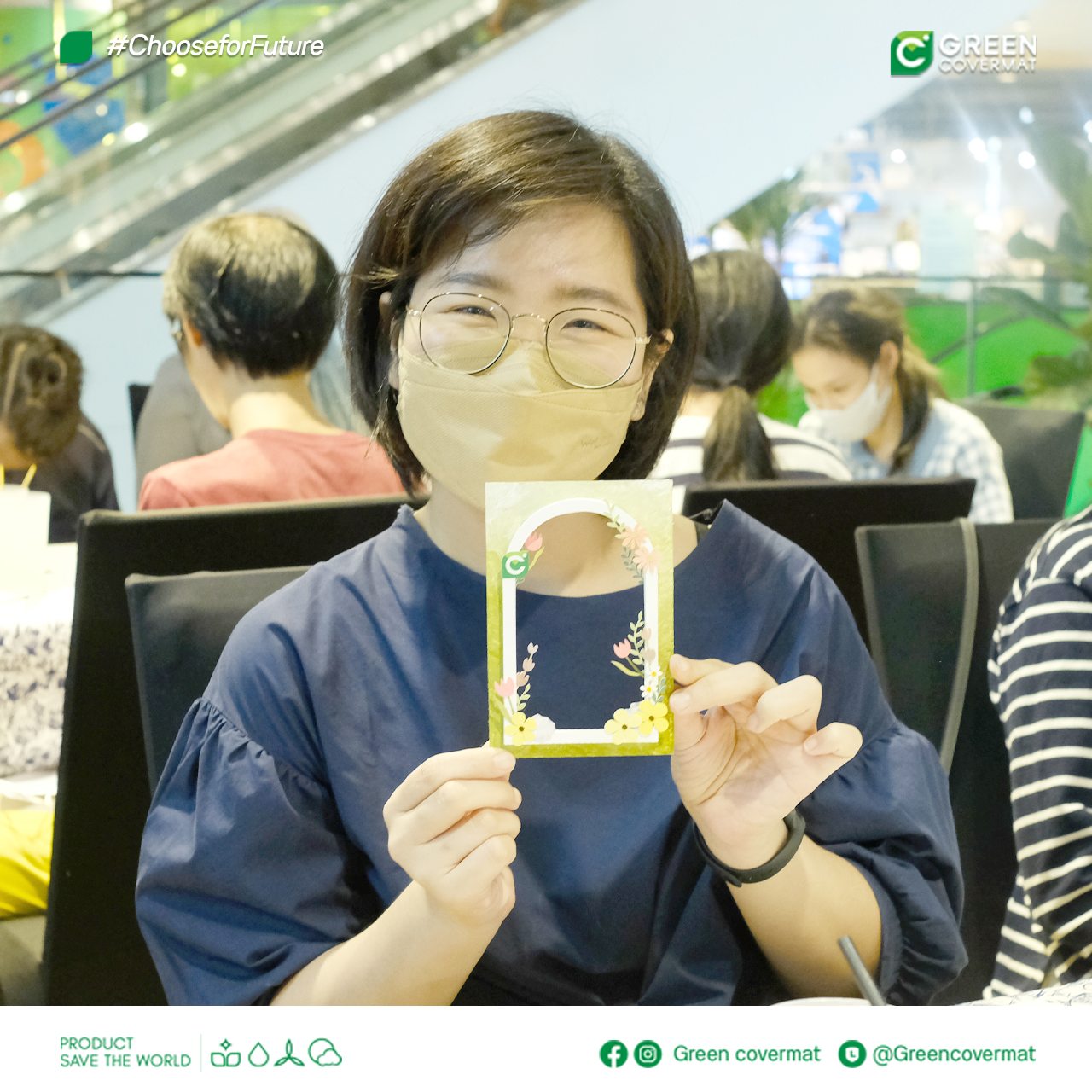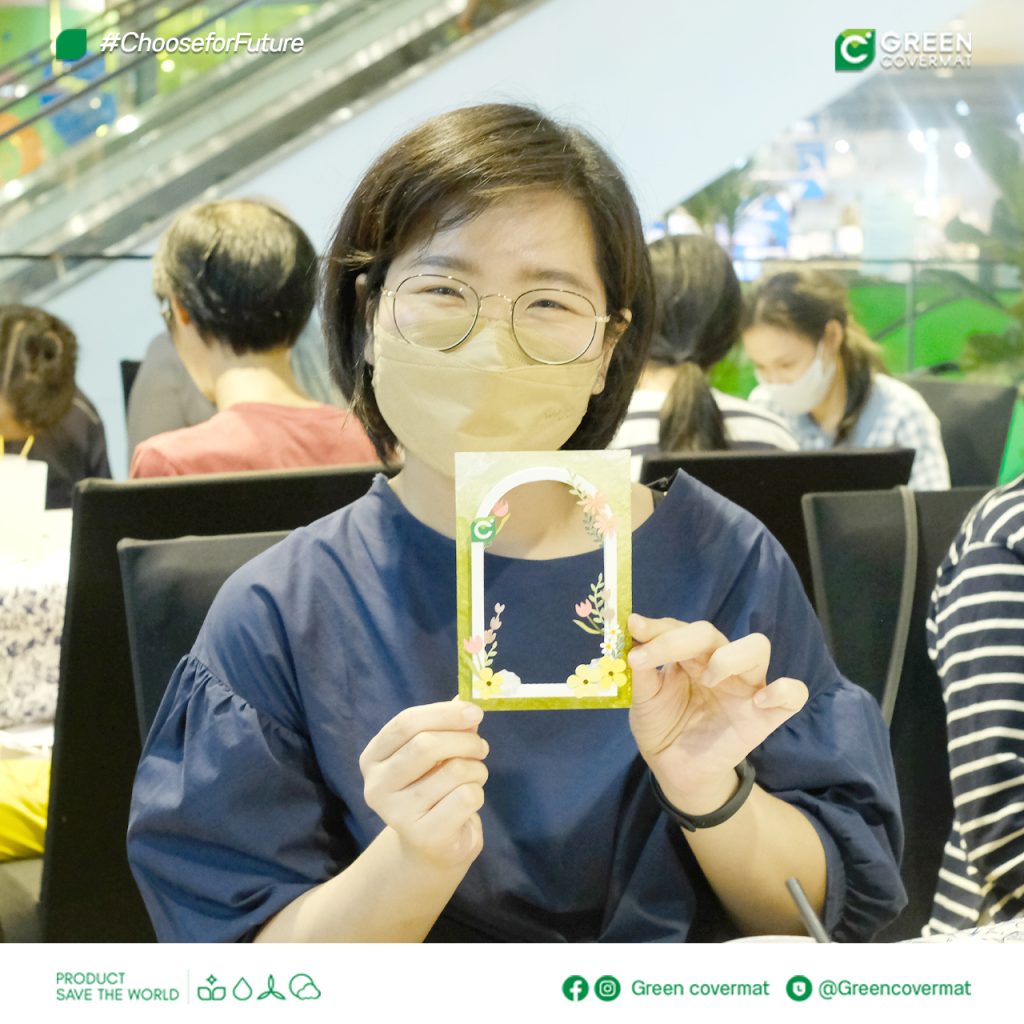 After the workshop, participants were very impressed with their first time experience of painting on eco-friendly papers that give off different feelings compared to painting on normal papers and being able to create chic artworks. Plus, these special gifts are handmade.
Additionally, every 10 Baht from every Green Covermat purchase will be donated directly to the TCDF foundation for children with special needs.