Thai trading company Covermat Co., Ltd. ("Covermat") has signed a distributorship agreement for LIMEX products with TBM Co., Ltd. ("TBM").
LIMEX is a material developed and manufactured by TBM which is a Japanese unicorn company. This is a new material that uses limestone as its main raw material. It can replace paper without wood pulp and needs little water for production and can also replace plastic to contribute to a sustainable society.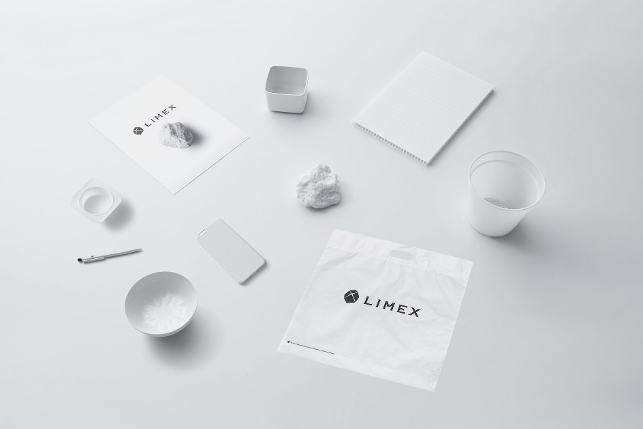 Based on the sales experience in multiple industries in the Thai market that Covermat has cultivated through its trading business, the company will offer LIMEX in a wide range of fields from general consumer goods such as shopping bags and food and cosmetic containers to industrial materials such as pellets and sheets for plastic molders.
Hence, Covermat is open to develop business together with industry leaders in Thailand for each vertical to have synergy with hotel and restaurant, toy, fashion business.
Through this partnership, Covermat aims to contribute to the BCG (Bio-Circular-Green) industry which the Thai government and companies are promoting, by providing LIMEX in Thailand.
<About LIMEX>
LIMEX is a composite material consisting of over 50% inorganic substances. It is patented in over 40 countries and used in over 6000 companies and organizations. It has been introduced in global conferences such as COP and G20. It is registered in the sustainable technology dissemination platform "STePP" by UNIDO (United Nations Industrial Development Organization) as a recyclable material. When used as an alternative to paper or plastic, it can contribute to the conservation of resources with a high risk of depletion, such as oil, water, and forest resources, and the reduction of greenhouse gases.
Founder & Chief Executive Officer: Mr. Nattawoot Leadrutdachakul
Founded: February 25, 2014
Headquarter: 1 Soi Phutthabucha 2, Phutthabucha Rd., Bangmod Sub district Jomthong District, Bangkok 10500, Thailand
Main Business Activities: Distributor of various kinds of materials for many industries.
Chief Executive Officer: Nobuyoshi Yamasaki
Founded: August 30, 2011
Headquarter: 15F Toho Hibiya Building, 1-2-2, Yurakucho, Chiyoda-ku, Tokyo 100-0006
Main Business Activities: Research and development, manufacturing and sales of environmentally friendly materials and products, resource of circulation business.
For Inquiries:Mr. Nattawoot Leadrutdachakul, Covermat Co.,Ltd
E-mail:hello@covermat.co.th
For Media Inquiries:Nipavan Prempree, Marketing Team, Covermat Co.,Ltd
E-mail:hello@covermat.co.th