Insulation Jacketing System

Ultimate, weatherproof jacketing system from 3M, a trusted leader in building technologies.
3MTM VentureCladTM Insulation Jacketing System is a zero permeability, self-adhesive jacket that delivers significant advantages over competitive cladding and traditional jacketing techniques.
Long-term reliability and fast, simple application all rolled into one high performing insulation jacketing system.


ZERO PERMEABILITY
Prevents corrosion under insulation (CUI)

WIDE TEMPERATURE RANGE
Service temp range from -94 ̊F to 300 ̊F (-70 ̊C to 148 ̊C)

EASY AND SAFE
Easily cut with standard scissors or utility knife

EXTERIOR OR INTERIOR
Superior adhesion in cold or hot and humid conditions

TOUGH & LONG-LASTING
10-year 3M warranty

CERTIFIED AND COMPLIANT
• UL 723 classified/ASTM E 84
• Army Corp of Engineers Listed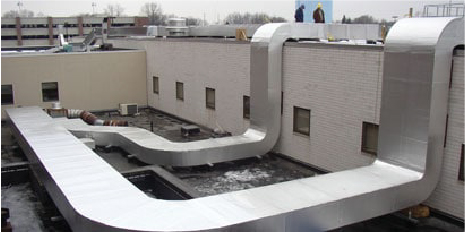 Out Tough the Elements
Not every day can be pleasantly mild – that's why insulation exists, and you need insula- tion wrap to protect the insulation in all con- ditions. 3MTM VentureCladTM Insulation Jack- eting Systems not only protect against ex- treme conditions, they can be applied in ex- tremes, even well below freezing.

• Service temperature range from -94°F (-70°C) to 248°F (120°C) or higher for a solution that works in most climates
• Installation down to -10°F (-23°C) or in high heat and humidity so you can install on more days
• Immediately rain safe when applied so you can install right up to when it rains
• Multi-ply laminate construction for high puncture and tear resistance • Good to excellent chemical resistance for protection in process areas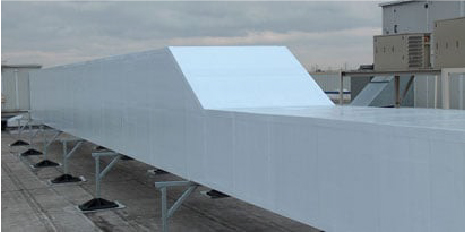 Easy On for Greater Productivity
The easier a solution is to apply, the more work you can get done. Trained installers can apply 3MTM VentureCladTM Insulation Jacketing Systems with just a few simple tools.

• No need for specialized tools or extra manpower: just a marker, ruler, squeegee and cutting tool
• No sheet metal to bend, extra equipment to bend it or machinery to haul the equip- ment
• Adheres to most substrates – no need for primers or additional adhesive
• Install in extreme cold so there's no need to tent or heat the job site
• Patches are easy – just cut a new piece and place over the top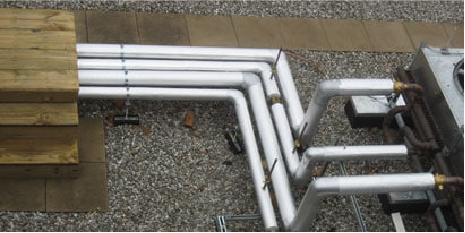 A Long-Term Solution
Reliability matters to you. It's also important to us - we apply science and our experience making things stick to all of our tapes and adhesives, including 3MTM VentureCladTM In- sulation Jacketing Systems. In addition, we make insulation jacketing available in multi- ple colors and textures to better meet your design needs.

• Superior resistance to weathering, fungi, UV and extreme environmental conditions for long-term durability
• High puncture and tear resistance to miti- gate incidental damage Zero permeability to protect against vapor intrusion in addition to water and corrosion
• Good to excellent chemical resistance for confidence in process areas
• Certain types are approved by UL, FDA and US Coast Guard for specific applica- tions
• Manufactured in a certified ISO facility
• 10-year limited warranty on materials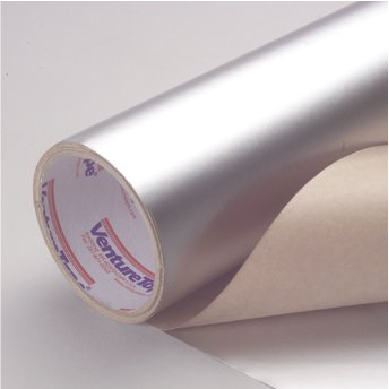 Superior adhesion in cold or hot and humid conditions temperatures.
Bonds and seals at temperatures as cold as -10°F (-23°C).
Zero permeability vapor barrier for insulation cladding and jacketing ap- plications
High puncture and tear resistant ensures longevity and durability
Flexible and strong.
Cuts and installs easily on-site, no special tools required.
Available in multiple colors.

1577CW
Aluminum, Flat (1577NA, Non-Adhesive Version)

1577CW-E
Aluminum, Embossed (1577NA-E, Non-Adhesive Version)
Excellent Chemical Resistance

1577CW-CM
Aluminum, Flat Membrane Version

1577CW-WM
White, Flat Membrane Version FDA Approved

1577CW-WME
White, Embossed Membrane Version FDA Approved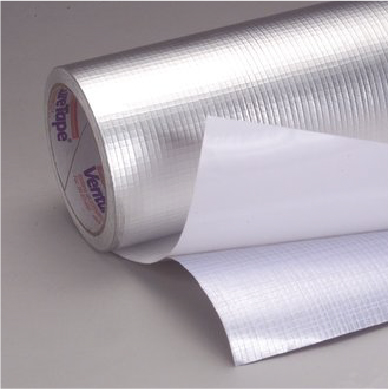 Superior adhesion in cold or hot and humid conditions
Aggressive acrylic adhesive offers instant adhesion in temperatures as low as -10°F (-23°C)
Zero permeability vapor barrier for insulation cladding and jacketing applications
Reinforced for very high puncture and tear resistance to ensure long life and durability
Flexible and strong
Cuts and installs easily on-site, no special tools required
Available in multiple colors

1579GCW
Aluminum, Flat Scrim Reinforced (1579GNA – Non-Adhesive Version)

1579GCW-E
Aluminum, Embossed Scrim Reinforced (1579GNA-E , Non-Adhesive Version)
Excellent Chemical Resistance

1579GCW-CM
Aluminum, Flat Scrim Reinforced Membrane Version

1579GCW-WM
White, Flat Scrim Reinforced Membrane Version

1579GCW-WME
White, Embossed Scrim Reinforced Membrane Version
3M™ VentureCladTM Insulation Jacketing System Video